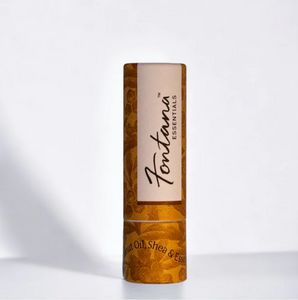 Pure Care for Sensitive Lips
In a world where artificial dyes, flavors, fragrances, and synthetic waxes dominate lip care products, Fontana offers a refreshing alternative. Our Pure Unscented Lip Balm is hand-poured with a signature blend of coconut oil and beeswax, ensuring that your lips receive the most genuine care.
Designed especially for those with sensitive skin or those who prefer scent-free products, this lip balm provides all the hydration and nourishment without any added fragrance.

Simple Ingredients for A Natural Lip Balm
At Fontana, we believe products should be free from toxins. Our Pure Unscented Lip Balm is a testament to this ethos, formulated with the enriching goodness of coconut oil, the deep nourishment of shea butter, and the protective barrier of beeswax.
Every ingredient is hand-selected and transparently disclosed – so you're always informed. With the MADE SAFE® seal, we guarantee a lip balm that respects your health, the environment, and all living beings.
Ingredients:
Cocus Nucifera (coconut oil), Vitellaria paradoxa (shea butter), Apis Mellifeca (beeswax)

MADE SAFE® certified. Free of any and all toxins known or suspected to harm human health, animals, or ecosystems!
Net wt. .3 OZ/8.5 G
Applying Our Lip Balm
1. Begin with Smooth Lips:

 

Exfoliate away any flakiness for a smoother application.

2. Bring Out the Balm:

 

Push gently on the tube's bottom to reveal the balm.

3. Layer On:

 

Apply the balm, taking advantage of its nourishing components.

4. Press for Coverage:

 

Make sure the balm spreads well by pressing together your lips.
5. Refresh as You Like: Use again when you feel the need.
For external use only. Do not consume. We recommend using up to a year after opening.