SHOP OUR SISTER STORE
LOCATED ADJACENT TO KNOCK KNOCK BOUTIQUE IN HERSHEY, BELLA SERA BOUTIQUE STOCKS CLOTHING TO COMPLIMENT KNOCK KNOCK'S ACCESSORIES, AND PROVIDES EVEN MORE GIFTING OPTIONS!
SHOP BELLA SERA ONLINE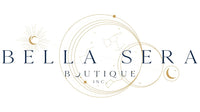 WE WANT TO BE THE BEST WE CAN BE!
DIDN'T HAVE A GREAT EXPERIENCE?
PLEASE REACH OUT SO WE CAN REMEDY THIS AS SOON AS POSSIBLE.
EMAIL EMILY
HERSHEY
110 W CHOCOLATE AVENUE, HERSHEY PA
717-298-6331
MONDAY :  10AM - 8PM
TUESDAY :  10AM - 8PM
WEDNESDAY :  10AM - 8PM
THURSDAY :  10AM - 8PM
FRIDAY :  10AM - 8PM
SATURDAY :  10AM - 8PM
SUNDAY :  11AM - 4PM
ELIZABETHTOWN
8 S MARKET STREET, ELIZABETHTOWN, PA
717-689-3238
MONDAY :  10AM - 6PM
TUESDAY :  10AM - 6PM
WEDNESDAY :  10AM - 6PM
THURSDAY :  10AM - 6PM
FRIDAY :  10AM - 6PM
SATURDAY :  10AM - 6PM
SUNDAY :  11AM - 4PM