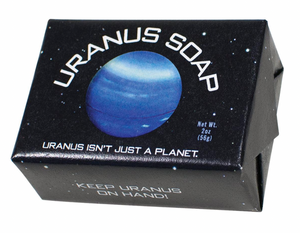 Doesn't Uranus belong in your bathroom?
Unscented.
Does ordinary soap leave your bathroom dull? Make your sink or tub interesting with these smart little soaps!
FOAM SWEET FOAM soaps are very nice as a gift or a guest soap.
Ponder.
Rinse.
Repeat.

2 oz. / 56 g.

Not tested on animals.

Made in the USA.