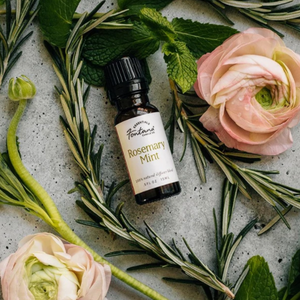 Now you can diffuse your favorite Fontana scents!
Fresh and invigorating, while also being warm and spicy, this herbal and mint  blend reminds us of Summer afternoons in the garden. 
MADE SAFE® certified. Free of any and all toxins known or suspected to harm human health, animals, or ecosystems! 
Ingredients:
Rosemary oil: LAVENDULA ANGUSTIFOLIA (steam distilled)

Sweet Basil oil: OCIMUM BASILICUM (steam distilled)
Spearmint oil: MENTHA SPICATA (steam distilled)
15 mL bottle for hours of 100% natural diffuser enjoyment.

To practice safe diffusing, we recommend using 3 - 5 drops of oil at a time. Please diffuse in an open, well-ventilated area and diffuse in 30 to 60 minute intervals for most effective use.