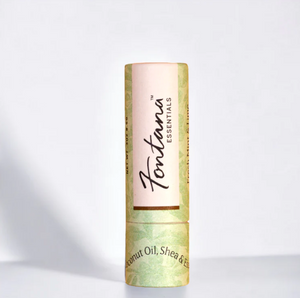 Lip Care, Elevated: Pure Ingredients, Pure Bliss.
Your lips deserve the best, so refresh them with natural, invigorating ingredients, like coconut oil, lime peel, and beeswax. Featuring a crisp, sweet, and fresh combination of spearmint and cold pressed Lime essential oils, this refreshing non-toxic scent is one of our best-sellers!
Whether you want a luxurious lip balm that moisturizes with simple ingredients or you have sensitive skin that needs special care, our lip balms are made with high-quality, ethically sourced materials that are safe for people and the environment.
Treat yourself to sweet spearmint and zesty citrus essential oils for a lip balm that's perfect for year-round use!
Natural, Non-Toxic Ingredients For Your Lips
All of our products, from candles to lip balms, are safe for people and the environment. Because our mint & lime lip balm is MADE SAFE® certified, you can trust that every ingredient is non-toxic. 
Free from common additives like fragrance, dyes, and parabens, our all-natural mint & lime lip balm features hand-selected ingredients for a luxurious application. Ethically-sourced beeswax and coconut oil coupled with shea butter create a soft, easy to apply blend that moisturizes and protects your lips. Cold-pressed essential citrus fruit oils are paired with spearmint for a refreshing combination.

Ingredients:
Cocus Nucifera (coconut oil), Vitellaria paradoxa (shea butter), Apis Mellifeca (beeswax), CITRUS AURANTIFOLIA (lime peel), CITRUS PARADISI (pink grapefruit peel), CITRUS SINENSIS (sweet orange), MENTHA SPICATA (spearmint)
MADE SAFE® certified. Free of any and all toxins known or suspected to harm human health, animals, or ecosystems!
Using Our Lip Balm
Prep Your Lips:

 Gently exfoliate any dry or flaky skin for a smooth canvas.

Twist & Reveal:

 Gently press the base of the lip balm tube to reveal a small amount of the balm.

Glide with Grace:

 Smoothly glide the balm across your lips, savoring the rich blend of coconut oil, beeswax, and shea butter.

Press & Smile:

 Press your lips together, sealing in the nourishing hydration.
Reapply as Desired: For continuous care and a luxurious feel, reapply whenever your lips crave a touch of indulgence.
For external use only. Do not consume. We recommend using up to a year after opening.

Prolonged Sun Exposure Warning: Citrus essential oils contain compounds can make your skin more sensitive to ultraviolet (UV) radiation from the sun. When applied to your lips and exposed to sunlight, this combination can lead to a heightened risk of sunburn. Please be cautious when choosing lip balms for outdoor activities and consider switching to products specifically designed for sun protection if you plan to spend extended time in the sun.
Net wt. .3 OZ/8.5 G